8 easy swaps for an eco-friendly home
At long last, Britain is waking up to the dangers of plastic waste and air pollution. A
recent poll
revealed that a whopping 81% of UK adults are concerned about the need to cut down their plastic use.
There are some

scary facts

out there that highlight the current issue of waste – for example, did you know that by 2050, the ocean will contain more plastic waste (by weight) than fish?
There's no doubt that we all need to give more thought to what we put in the bin. So, tying in with Earth Day on 22 April – an annual event held to demonstrate support for environmental protection – Team GP have put together some easy swaps to help you maintain an eco-friendlier home. Which one will you try first?
Your typical kitchen sponge is made from polyurethane, a petroleum-based material that can't be recycled or composted. So that means it'll end up in landfill – for hundreds, if not thousands, of years.
This pack of two donut-shaped, biodegradable and highly durable multi-purpose scourers from

EcoCoconut

are the perfect alternative. Ethically made in Sri Lanka from coconut fibre (or coir), these scourers will do a great job of getting your pots and pans clean – and they don't cost the earth either!
When you're preparing your lunch in the morning for work, you'd be forgiven for not thinking too much about the wrap you use to keep your sandwiches fresh. But, unfortunately, cling film can't be recycled because the chemicals and resins added to make the cling film "clingy" and stretchable can't be removed, making it too complex a plastic to recycle.
Beeswax Wraps

are the "people and planet friendly alternative to cling film and tinfoil". While its wraps are biodegradable, they're designed to be used time and time again. Simply clean them with clean water and a bit of soap and they're ready to roll.
The UK Government is said to be considering implementing a

ban on plastic straws

that would come into force in 2020. That probably tells you all you need to know about their severe impact on the environment and wildlife.
Many pubs and bars have swapped their plastic straws with biodegradable versions. Why not go one better and invest in some glass straws? These hand-blown, shatterproof glass straws from

HipSip

even come with delightful golden charms to personalise your drink.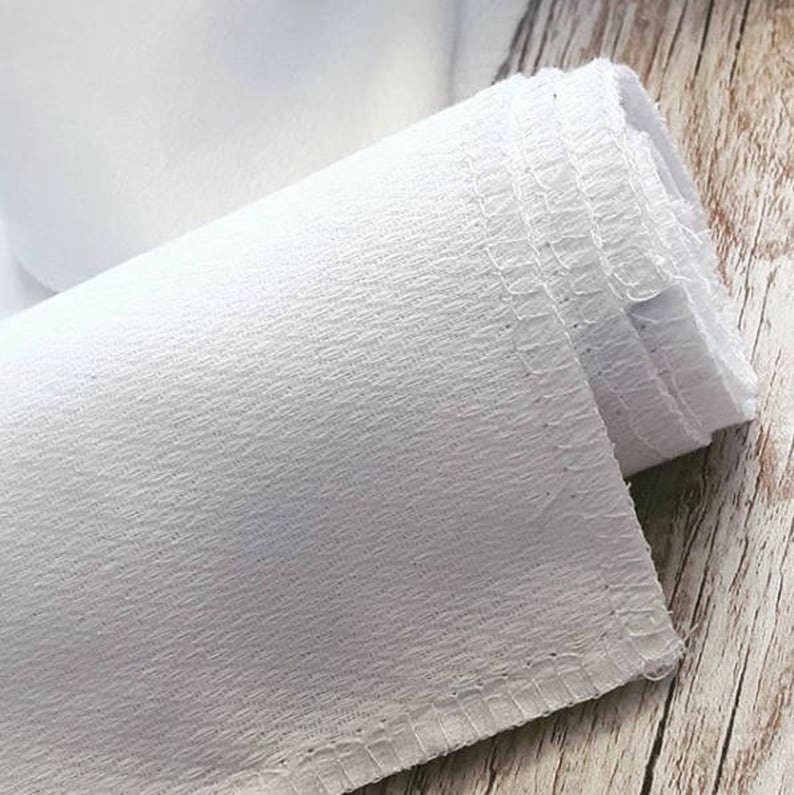 Having something on hand to clear up any spillages in the kitchen is essential. But paper towels aren't the best thing to reach for (if you're trying to be eco-friendly) because they can't be recycled.
Unpaper Towels

are the perfect, washable, reusable, zero-waste option to replace typical kitchen roll. Not only can they compete with kitchen towels on absorbency, these birdseye cotton towels make an eco-friendly addition to your kitchen.
Not all toilet paper is biodegradable.

Who Gives a Crap's

100% tissue is. Making the switch will ensure you're doing your bit to save the amount of paper going to landfill. Also, unlike other brands, WGAC doesn't use trees to make its paper, it uses forest-friendly bamboo – as WGAC puts it: "Trees should be for hugging, not wiping!"
The black bin bag that lines your bin doesn't get recycled. But the

Green Sack's

brilliant alternative is made from 100% recycled polythene. Their transparency means that they're perfect for throwing segregated waste into, as the contents will be visible so you know exactly what's inside.

The material is thick too, so they can hold your rubbish safely and securely.
For all our lives, all we've ever known is shampoo to come in plastic bottles. But

Lush

is on a mission to change that. Its shampoo bars are package-free and fragrance-heavy. Made from nourishing natural ingredients, Lush promises that your hair will feel softer than ever and full of volume. You'll never look back...
If you haven't already, save yourself some cash and help cut back on the thousands of tonnes of batteries that get sent to landfill each year by making the switch to

GP rechargeables

, plus a

GP charger

, so that one pack of batteries will last you years and years.
As well as helping to save the planet, it also means you won't have to make any more last-minute trips to the shops when your TV remote control stops working or you don't spot the 'batteries not included' wording on your child's new toy!
Which of these swaps do you plan on introducing into your home? Let us know on our Facebook and Twitter pages, and please introduce us to any other eco-friendly options you already swear by!