Mother's Day gifts: 5 alternatives to flowers

Mother's Day is fast approaching: March 11th is a chance for us all to show – and tell – our mums just how much we love and appreciate them. Got an inkling that your mum might like something different to a standard bunch of flowers this year? We've rounded up five top gift ideas that are guaranteed to put a smile on her face… and, if you're a mum yourself, it's time to get hinting!





Flowers and chocolates stick around for a few days, but this unique gift lasts a whole year! A National Trust membership will be your mum's ticket to over 500 of England's most beautiful country houses and gardens and the chance to learn all about their intriguing – and sometimes surprising – histories. With the majority of sites boasting a year-round calendar of exhibitions and events, you could say this is the gift that keeps on giving!
Does your mum fancy herself as the next Cher or Celine Dion? Let her unleash her vocal prowess with the Rocket Wireless Singing Machine! The mic is completely wireless and plays music through a built-in speaker – all your mum has to do is connect her phone via bluetooth, hit 'play' on her favourite tunes, and sing away to her heart's content! She's bound to want to take to the mic straight away, so make sure you wrap up a pack of GP's rechargeable AAA batteries and charger with this gift.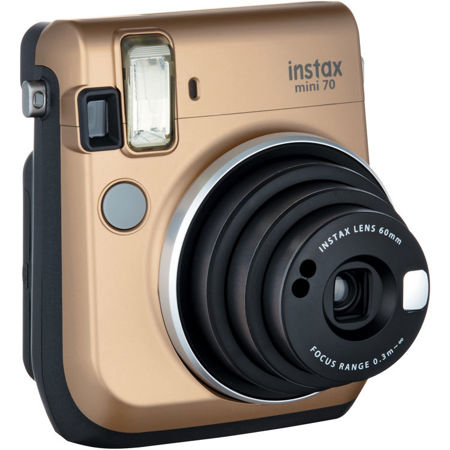 Give your mum a bit of bling with the Fujifilm Instax Mini in eye-catching Stardust Gold. This is the perfect pressie for snap-happy mums who love nothing more than to capture precious family moments. Instead of waiting for film to be developed or digital photos to be printed, your mum will have instant photos to stick on her fridge or frame and put up on the mantelpiece. And if she's a sucker for a selfie, there's a special selfie mode and handy mirror.
If your mum is a lover of camping, trekking and other adventures in the great outdoors, then this ingenious drinking bottle is made for her. Water from lakes, rivers and puddles becomes clean, clear and safe to drink in a matter of seconds with the bottle's clever water filter. It's also ideal for picnics and long car journeys (making any service station tap water safe to drink and avoiding the purchase of environmentally-unfriendly disposable water bottles), and fits neatly into backpacks. What's more, for every Lifestraw bottle sold, clean drinking water is provided to a child in a developing country for an entire school year.


Compact and bijoux (so perfect for slotting in a handbag) is the GP silver PowerBank. Boasting a stylish matte finish and curved design, this featherlight device is ideal for mums who are always on the move. With the PowerBank providing power whenever, wherever, your mum can document all those family moments without worrying about her phone's battery giving up!
Make your mum's day magical this Sunday – take her out, treat her to one (or more!) of these great gifts, and let her know
just
how much she means to you. And if you have any unique present ideas of your own, please share them with us!