GP's essential family camping checklist
According to the Great Britain Tourism Survey, between January and November 2017, a whopping 11.6 million camping and caravanning trips were made in Britain, proving that we really are a nation of happy campers.
Maybe it's the back-to-basics experience that makes camping so magical, giving us all time to switch off from our busy lives and spend some quality time with our families. That is, after we've overcome the challenge of pitching the tent!
If you're planning a camping trip this year, we've put together a handy checklist of eight essential items you definitely shouldn't leave home without: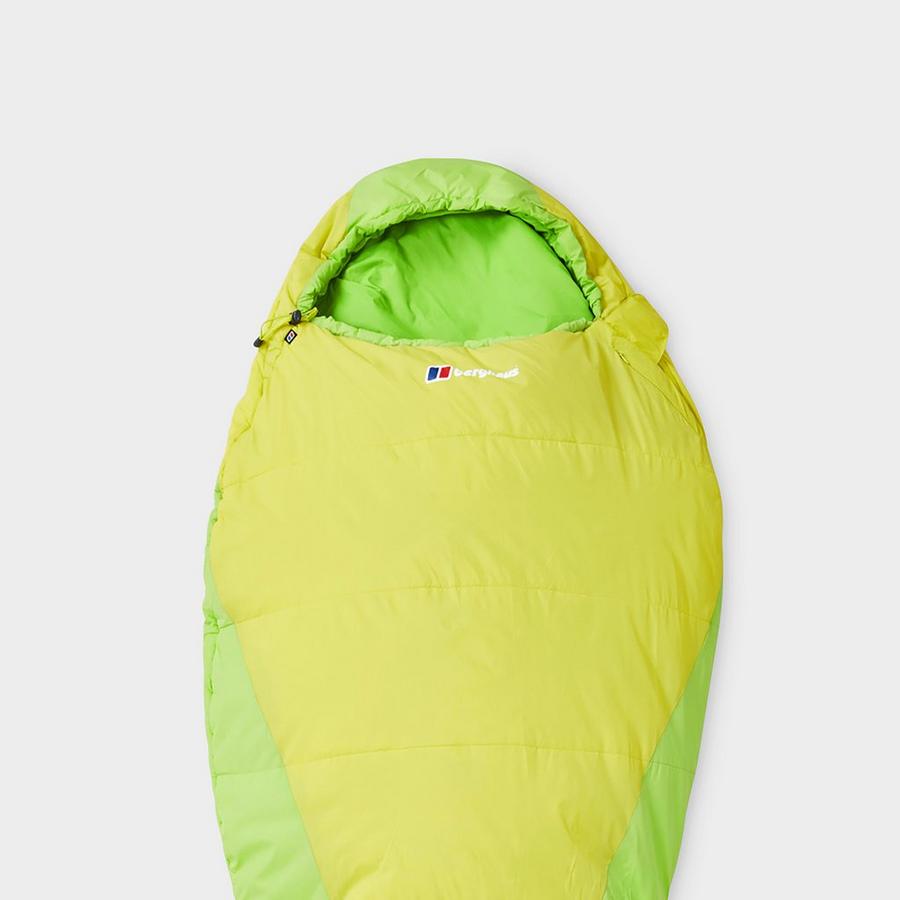 You'll all be as snug as bugs in rugs with this mummy sleeping bag, which is filled with high-powered insulation, making it super warm. It's made using lightweight materials so is easy to carry, and has multiple pockets for storing your tech,
torch
,
PowerBank
and bedtime book!
Move over bulky airbeds… this sleeping mat is comfy, compact and convenient, making it the ultimate camping companion. No need to work up a sweat on the foot pump either, as the mat self-inflates the moment it's unrolled. Though it's highly durable, it's good to know it comes with a nifty repair kit, just in case.
Packing plenty of style and substance is this ultra-light camping chair, which sets up straight on the ground rather than on legs. It weighs a teeny 290g, so can easily be carried on any treks during your camping trip. It's also the perfect seat for those who suffer from backache, with the design offering extra support.
For late-night trips to the loos and evenings spent exploring the surroundings and watching the stars, make sure you pack a beam Multi-Purpose Pro torch for each member of the family. Made from aircraft grade aluminium, they have three brightness settings – and also slot perfectly in sleeping bag pockets, so you'll never lose them!
Boasting a stove top, grill and griddle, the Campingaz Party Grill is the only gadget you need to rustle up hearty, family feasts after a long day exploring. Its detachable legs and lockable lid make it easy to store and transport, and if you need a cuppa in the morning to get you out of bed (or rather, sleeping mat!), your brew will be ready in just over four minutes!
Don't let a flat battery burst your bubble during your camping trip! This
mini PowerBank
will keep the battery on your tech topped up, whether you're using your devices to take pics, listen to music or research the next place to explore! Just make sure you also bring a
heavyweight PowerBank
with you for overnight charge.
A Swiss Army Knife is the ultimate camper's accessory, praised for being compact but packing in heaps of functionality. This model boasts an impressive 32 features, including tools like a screwdriver, wrench and wood saw, but also things like a compass, magnifying glass and, perhaps most importantly, a bottle opener. Cheers to that!
Be the envy of fellow campers with this stylish gazebo in eye-catching purple. It's simple to put up and incredibly hard-wearing, with its seam-sealed 600d canopy that offers superb weather resistance. Because, let's face it: in the UK, there's just no telling what the weather will do!
Make sure you're well-equipped for your spring and summer camping trips with these essentials. Now all that's left to decide is where to go!