8 hacks to organise your life
Struggling to keep clutter at bay? Always misplacing things? Can never find a charged battery when you need one most?

We could all do with a little less stress in our lives, and becoming organised is a sure-fire way of decluttering the mind!

Made a vow to fine-tune your organisational skills in 2018? Thankfully, there's plenty of tech and handy hacks that can help you to keep your life in order. We've narrowed it down to our top eight:
1. Keep tabs on your belongings with a
Tile
Don't waste another minute of your time searching for pesky, misplaced possessions. When paired with its app, Tile's bluetooth tracker makes finding your wallet, keys or phone a breeze.
Banish unsightly, tangled wires at home and in the office once and for all with a cable organiser. You'll wonder why it took you so long to invest in one – and if you feel like being
super
organised, take this opportunity to label up your cables, which will stop you from ever pulling the wrong plug out of the socket again.
3. Store your passwords in one place
We have login details coming out of our ears nowadays, and we've all found ourselves locked out of an account after three failed password attempts. Handy app
1Password
saves all your passwords in one place – all you need to do is remember the one that logs you into your account!
5. Embrace portable power
Free yourself from sockets and charge mobile devices on-the-move with a
PowerBank
from GP Batteries. This piece of kit allows you to boost your phone, tablet, iPod or other tech whenever and wherever you like, so you'll never have to worry about running of battery life when you're on the move.
6. Switch to rechargeables
For all those gadgets and gizmos requiring batteries to work, make the switch to rechargeables and you'll have a constant stream of power. Compared to single-use batteries, GP's
ReCyko rechargeables
are better for the environment and will save you cash in the long run. Just make sure you pick up a
GP charger
, too.
7. Heat your home the smart way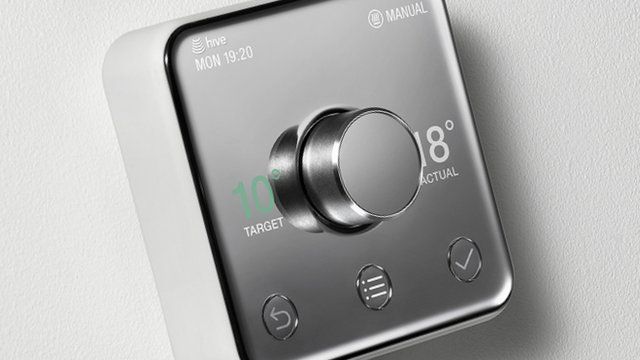 Take control of your home heating - and your energy bills - by investing in Hive… and just think of all that extra time you'll free up to focus on other things by no longer fiddling with that pesky thermostat! Control your home's temperature remotely from your smartphone, making sure it's nice and toasty when you get back from work. Using Hive can also cut your energy bills by ensuring that your home isn't heated unnecessarily when nobody's at home.
Make 2018 the year you
finally
get your finances in check. Whether you're saving towards something – a holiday, new home or wedding, for instance – or simply want to squirrell more away, budgeting apps like
Money Dashboard
are a great way to track your spending. It categorises your outgoings so that you can easily identify where you could, and should, be cutting down.
There we have it: eight easy ways to sharpen those organisational skills. Which ones will you be making a priority?